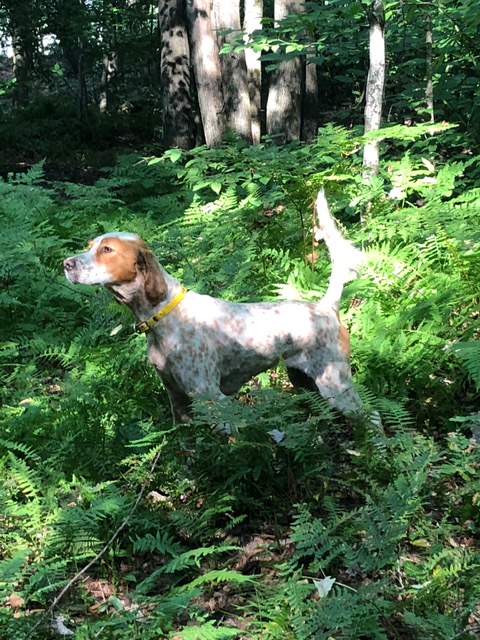 Deciding Point, our first year all-age female, was third at the 14th Rich Tuttle Memorial Grouse Dog Classic, sponsored by the Venango Grouse Trial Club, October 27, 2019.
"Bek", sired by 5x Ch. Pennstar ex Ch. Straight Forward (she 3x winner of the Mike Seminatore Award for the top All-Age Cover Dog), was handled by Dave Hughes to her initial all-age win in this her first all-age season. Lucas Poloff and Logan Moeller looked over a field of 24 contenders. "Bek" was called back on the basis of her strong, especially eye-catching one-hour hunting effort and handled game with perfect manners and high style.
It's a start in the all-age world for a dog that Dick and Bob have high expectations for in the coming season.